New Year's Eve is right around the corner. It's a time for reflection and hope. A time to take stock of the last twelve months, honor the accomplishments you achieved, and look for ways to improve in the coming year. And while an evening of flying champagne corks, raining confetti, and midnight kisses can be a fun way to celebrate, so can staying in and catching up on some quality time with your pup (they give better kisses, anyway!). Best of all, when you usher in the new year with your dog, you can keep those painful high heels and stuffy sport coats in the closet—you can even wear pajamas if you want! Here's 5 ways to party with your pup on New Year's Eve.
Netflix Marathon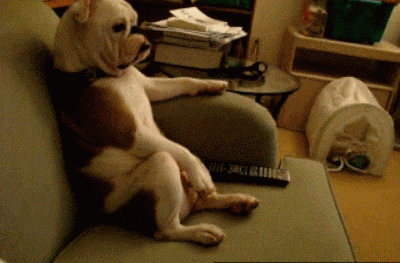 Whether binge-watching your favorite series or tackling a movie marathon, it doesn't get much better than snuggling up with your pup on the couch. For added entertainment, choose a dog-themed movie—don't forget, this is a night for your pup, too!
Go on a Road Trip Even if it's just a thirty minute drive away, taking a staycation for the weekend at a hotel or bed & breakfast is an awesome way to celebrate the new year. For outdoor enthusiasts, camping is another exciting getaway option. You can research to find pet-friendly Airbnbs in the area, or a hotel or campground that will accommodate your pup. Eat somewhere new, see an attraction you never got around to visiting. But most of all—and this one's really important—take lots and lots of cute puppy photos.
Bake (and then Pig Out!)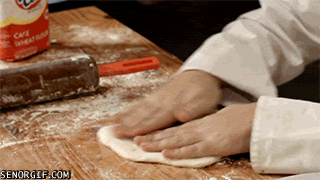 Pick out some delicious homemade dog treat recipes for your pup, and baked goods for yourself. Then spend some fun (and funny) bonding time with your pup in the kitchen. Finally—and this is best part—indulge in a long, leisurely evening of snacking and relaxation. Happy New Year!
Throw a Dog Party!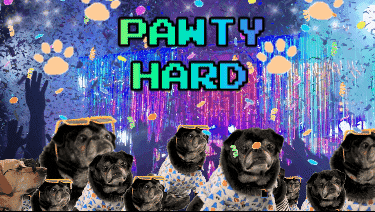 Invite your friends and their doggies over for a New Year's party you won't soon forget. You can bake dog-friendly treats, play games with your pups, even imbibe dog-themed cocktails. Spending the evening with one dog might be fun, but spending it with several is even better!
Photo Shoot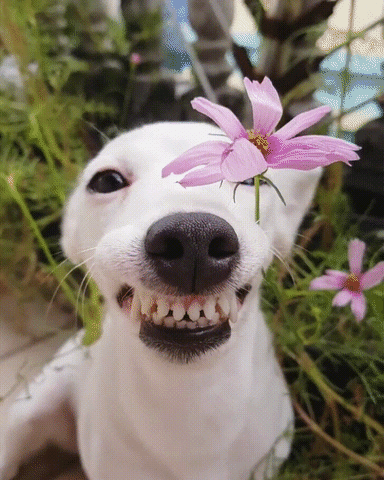 Creative? Like crafts? If so, why not use the down time New Year's offers to snap some memorable photos of your fur baby. The photos you take can be used for holiday and birthday cards throughout the year. Extra creative? Collect a whole series of photos and put together a calendar for the upcoming year. No one ever regrets having extra photos of their pups.